This International Women's Day, we're celebrating the ones who have turned beauty on its head with innovative, ground-breaking brands that empower us to fall in love with the ourselves all over again. Allow us to shine a spotlight on the iconic female-founders who are paving the way for a better beauty future – whether that's through sustainable packaging, results-driven formulas, or inclusive products to suit all…
Top Female-Founded Brands
Kate Somerville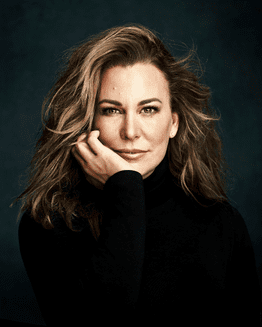 Born from one woman's dream of results-driven, no-nonsense skincare to suit every possible concern, Kate Somerville is the beauty brand that does it all. A long-term eczema sufferer, Kate herself was tired of trying product after product and seeing no difference in her chronic skin condition.
Kate enrolled in aesthetician school, where she learned the ins and outs of active ingredients, and how certain skincare can be used to heal patients more quickly after cosmetic surgery. She opened an aesthetics clinic, which caught the attention of celebrity clients, and in turn paved the way for the birth of the brand we know and celebrate today: Kate Somerville.
Kate and her team put their all into creating efficacious, hardworking skincare for every age, ethnicity and skin type. From the Holy Grail ExfoliKate Intensive Treatment, to the ultra-gentle Goat Milk Cleanser, Kate Somerville recognise that skin concerns aren't one-size-fits-all, which is why the brand's broad range of formulas are independently tested, vetted and perfected to support visible results you can really see.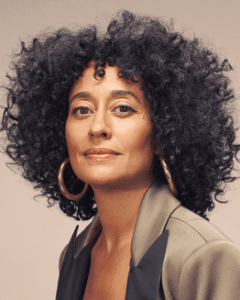 Born from passion and love, Pattern Beauty is the inclusive, curl-enhancing haircare brand founded by Tracee Ellis Ross. Tracee was set on expanding the haircare space with diverse, affordable products that aim to support your curls, unleashing their truest potential.
Daughter of Diana Ross, Tracee sought to deliver a range of products to support textured hair without compromising its style. She recognises that textured curls, coils and waves deserve as much space in the haircare world as they desire, and created products to mimic this ethos, with happy, hair-loving formulas that are backed by savvy ingredients.
Pattern Beauty is devoted to nourishing, replenishing and quenching all curl types, supporting healthy, hydrated hair from root-to-tip, while keeping your strands intact. From the curliest of curls to the coiliest of coils, discover empowering haircare designed specifically for your needs and concerns.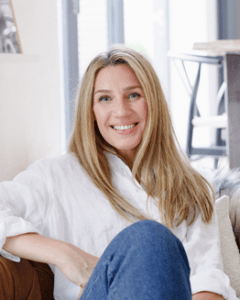 Making self-care a priority, NEOM is the female-founded beauty brand on a mission to enhance our wellbeing. Founded by journalist-turned-entrepreneur, Nicola Elliott, NEOM filled a gap in the market for sense-supporting wellness products that cater to a wide range of concerns.
In 2005, Nicola decided to create her own therapeutic and effective formulas using pure and 100% natural essential oils from her own kitchen. Growing tired of her own wellness concerns, Nicola created Real Luxury for her anxiety, and Perfect Night's Sleep to help gift her a great night's rest – both of which are still bestsellers over 15 years on!
Sustainability is also a key driver for this female-founded beauty brand. Having recently earned the B-Corp badge, NEOM prides itself on lovingly-made, ethically-sourced products that are packed with sustainable ingredients – and never compromise on quality!
Fiils
It's time to join the re-fill-ution with Fiils! Designed to be kind to hair, skin and planet, the brand was founded by beauty industry expert, Anna Priadka, who was fed up with the influx of unnecessary ingredients and excessive single-use packaging.
With a sustainable mission at its core, Fiils address a world of concerns by offering us hardworking bathroom essentials with an eco-conscious integrity – that means every single Fiils product arrives in a handy, refillable format. The brand is carbon neutral and devoted to giving back to the planet, planting one tree in the Ecologi Fiils Forest for every purchase made.
Personalise your beauty routine with four sense-boosting scents to choose from across your hair and body essentials, then select your favourite reusable bottles from a range of colourways – including black, copper, rose gold and silver.
OUAI
When celebrity stylist Jen Atkins founded OUAI, she knew the only OUAI was up. There was a gap in the market for fortifying, confidence-boosting haircare that stands out in an oversaturated market, and Jen wasted no time in filling the spot.
In a world of excessive beauty filters and unrealistic beauty standards, the brand encourage us to start saying yes to being better in real life, to let to go of societal expectations and embrace all our imperfections. Empowering women all over the world to be themselves, OUAI present a range of strand-saving formulas that allow us to be true to ourselves and make our hair our crowning glory.
OUAI even branched out into the world of fragrance, presenting premium scents inspired by the most magical cities in the world. Seems to us there's only one OUAI when it comes to female-founded haircare – and thankfully, we've found it!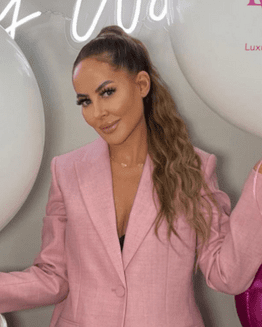 Recognising that hair confidence is not born overnight, Beauty Works is the empowering brand designed to make us fall in love with our locks all over again. Providing luxury hair solutions, the brand offer a range of premium hair extensions and fortifying tress treatments to help restore thickness, length and strength to your strands, depending on your personal concerns.
Founded by beauty entrepreneur Penelope Cheshire, Beauty Works was a labour of love, taking over 10 years to reach the cult status it rightly deserves today. Penelope worked hard to create hardworking haircare that people reach for time and time again – like the 10-in-1 Miracle Spray, helping to smoothen the look of frizz and fly-aways, enhance natural body, minimise the look of split ends, restore mirror-like shine, and much more!