Let's talk Ramadan. Ramadan is a religious celebration, hailed as the Islamic holy month. It's a time in which Muslims reconnect to their spirituality, practicing the art of self-discipline and self-cleanse. In line with the month of Ramadan, Muslims undergo a lengthy fast. That means from sunrise to sunset, no food or drink will pass the person's lips. Only when the sun goes down are Muslims able to break their fast.
Naturally, disruption to regular eating patterns can cause a few problems – particularly when it comes to hair, skin and body. Lack of nutrients during daylight hours can create various complexion issues, including extreme dryness and dull, tired-looking skin. Luckily, our very own PR Manager, Farrah, is on hand to share her expertise, offering up her best tips for keeping skin hydrated throughout the month of Ramadan.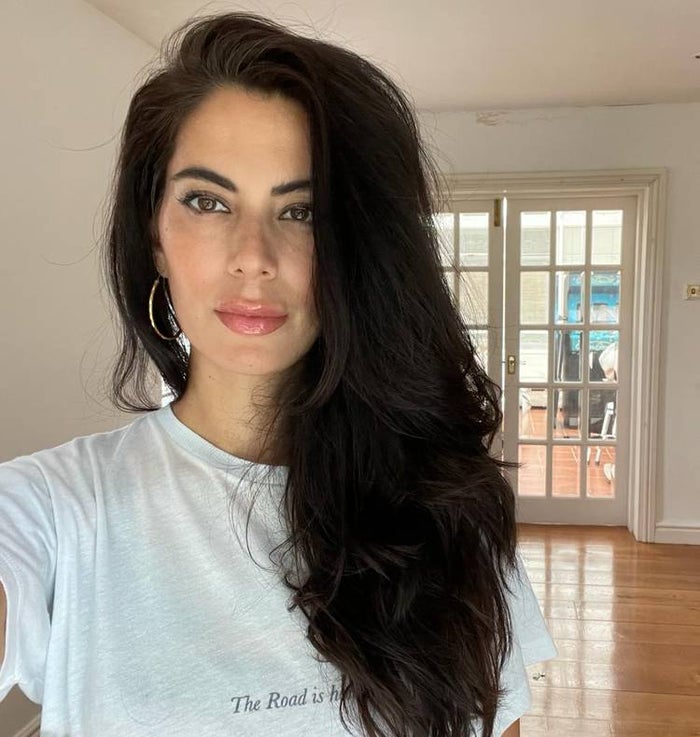 What is Ramadan?
If you're not sure what Ramadan is, Farrah is here to help.
"Ramadan is the ninth month of the Islamic calendar (or lunar calendar), which means Ramadan never has a set date, like Easter or Christmas for example," she explains. "This year, Ramadan happened to fall at the same time as Passover and Easter which has been extra special, and also serves as a reminder that no matter your religion, many people have the same goal to seek spiritual sustenance."
Ramadan takes place for 30 days, with Muslim's fasting from sunrise to sunset. "My favourite part about Ramadan is the discipline. Fasting makes me realise how much I unnecessarily snack and helps me to focus. The first week is the hardest but once you've gotten through it, you feel on top of the world and full of this inner energy – a sense of accomplishment!"
How do you prepare your hair, skin and body for Ramadan?
"My beauty routine is pretty on point all year round (working in beauty will have that effect), however I do tend to have more baths pre- and during Ramadan. I know I will be really fatigued for the first week so I absolutely love the REN Anti-Fatigue Bath Oil to unwind. It is enriched with Atlantic kelp extract, plankton extract and microalgae oil to energise your skin, topped with a super rejuvenating fragrance."
What changes do you notice in your skin during the month of Ramadan?
"My body is SO dry and my skin looks so dull! To combat this, I use a body scrub to slough away dead skin cells and hydrate. This is my everyday lotion, and I like that it's fragrance-free too. For my evening routine, after my bath, I use REN's Moroccan Rose Body Oil."
The AMELIORATE Body Lotion seeks to transform coarse, dehydrated skin with an instant burst of moisture. Enriched the brand's unique LaH5 complex (a blend of lactic acid and sweet almond oil), the gentle formula nourishes and smoothens all skin types with a lightweight, fast-absorbing formula.
REN's Body Oil helps to replenish your skin, restoring softness, radiance and elasticity. The formula features soothing rose otto oil alongside a bio active complex of ceramides and 7 essential fatty acids to leave skin feeling supple and petal-soft.
Farrah's Top Ramadan Tips:
Disclaimer: Farrah's hair and skin always look incredible, with or without a lengthy fast. That said, across Ramadan, she won't deny there are some subtle changes to her appearance. Farrah switches up her routine in line with the Holy Month to ensure her body locks in as much hydration as possible. That makes her top tips for the month of Ramadan a staple in any fasting ritual:
1) Hydrate, hydrate, hydrate
"My skin really lacks its lustre when I'm fasting!" she says. "It's just never as plump during Ramadan. It is paler and my fine lines are more prominent. I always like to increase my use of hyaluronic acid around this period – if I could bathe in hyaluronic acid, I truly would! This year, I discovered the He-Shi Overnight Hyaluronic Tan Balm. It gives me my much-needed dose of hyaluronic acid AND a hint of healthy colour!"
"My hair is typically in pretty good condition, probably because I use a hair oil and only wash once a week. But I do notice the roots get oilier than usual throughout Ramadan, so I won't use my weekly oil. However, I love to use the Christophe Robin Cleansing Scrub for revitalising my oily, tired strands. It gently yet thoroughly cleanses for a fresh, silky finish."
"I also love the Peter Thomas Roth Hydrating Toner Mist which I spray around 50 times a day, all over my face and my hair! Obsessed!"
2) Eyes don't lie
"It's my eyes that really show I'm fasting," Farrah tells us. "So I always make sure to stock up on restorative eye products. I like to use a moisturising eye mask during Ramadan for an extra hydration boost."
Infused with cooling aloe vera, green tea and marine-based collagen, the BeautyPro Eye Therapy Under Eye Mask with Collagen and Green Tea Extract contains two hydrogel patches that deliver intense hydration to the under eye area. Targeting signs of ageing, tiredness and puffiness, the patches help to create a more awake and more youthful looking appearance, soothing and plumping in just 15 minutes.
3) Soak the stress away
"I love to refresh my routine throughout the Holy Month, and one of my favourite ways? Long, frequent soaks in the bath. I alternate between a bath full of bubbles and bath oils, depending on my mood and what my mind, body and skin needs."
ESPA Positivity Bath and Body Oil harnesses the power of nature to create an uplifting and energised atmosphere. The botanical blend of jasmine, bergamot, gardenia and sweet orange inspire positivity and help to relax the mind and body, softening the skin as you soak. As the name suggests, the Aromatherapy Associates Deep Relax Bath & Shower Oil melts away stress, inspiring tranquillity and calm. The award-winning formula contains English chamomile essential oils and vetiver which help to relieve tension and quiet a busy mind.
4) Say your prayers
One of the most relaxing forms of self-care across the month of Ramadan? Farrah recommends regular prayers. "For me, prayer is a form of meditation, and I don't define meditation solely as sitting cross-legged on top of a mountain. I define meditation as a time to wind down physically, spiritually and mentally. There is so much noise and external stimulation, so it's important to restore balance. For me, meditation is a beauty ritual because that outer glow and inner sense of peace is true beauty. But I do need a little help, so I like to use this works' Stress Check Breathe In."
this works' Stress Check Breathe In is an aroma-therapeutic roller ball, infused with notes of frankincense and lavender essential oils that apply to the pulse points to help you de-stress on-the-go.
5) Go makeup-free
Allow your skin to breathe and embrace the au naturel look over Ramadan. "During Ramadan, I don't wear makeup, which means I have more time to moisturise my full body, something I don't have time to do during the week and very often neglect."
If shunning makeup is absolutely not for you, there are plenty of products out there to enhance your natural tone without heavy coverage. The BY TERRY Cellularose CC Serum delivers instant colour control while brightening and moisturising your complexion. It is packed with white rose stem cells and antioxidant-rich vitamin E to provide a lightweight, your-skin-but-better base.
Alternatively, boost under-eyes with a touch of the NARS Radiant Creamy Concealer, a buildable formula powered by light-diffusing technology to help obscure the look of fatigue, dullness and dark circles.