Glow from top to toe with the ultimate SPF, suncare and self-tan collection to prep your skin for warmer days. Featuring 9 holiday-friendly products to give you a glow wherever you go (5 FULL-SIZE!). 
What's in The Box?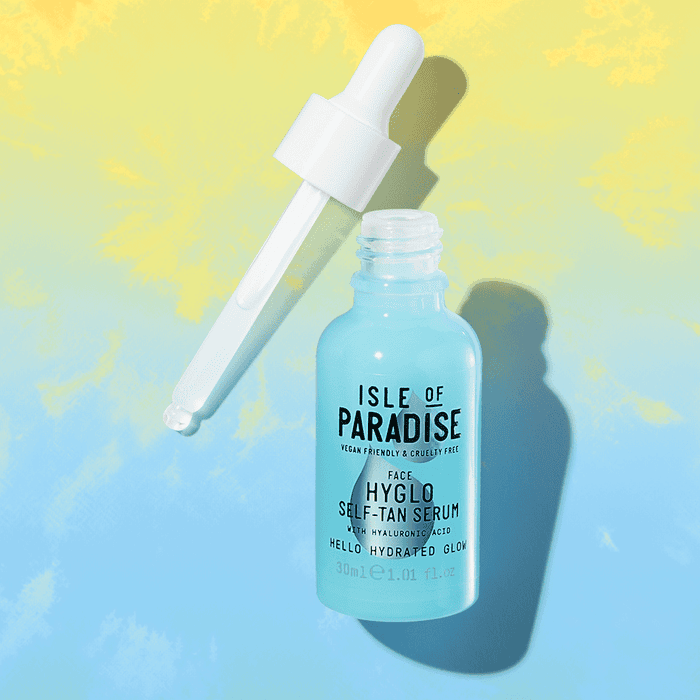 Isle of Paradise HYGLO Hyaluronic Self-Tan Serum for Face – 30ml (full size)
Specially formulated for the face, this serum works to hydrate and nourish the complexion, thanks to the Holy Grail ingredient hyaluronic acid, whilst leaving a natural-looking, bronzed glow. Achieve a streak-free, effortless tan with this fabulous formula.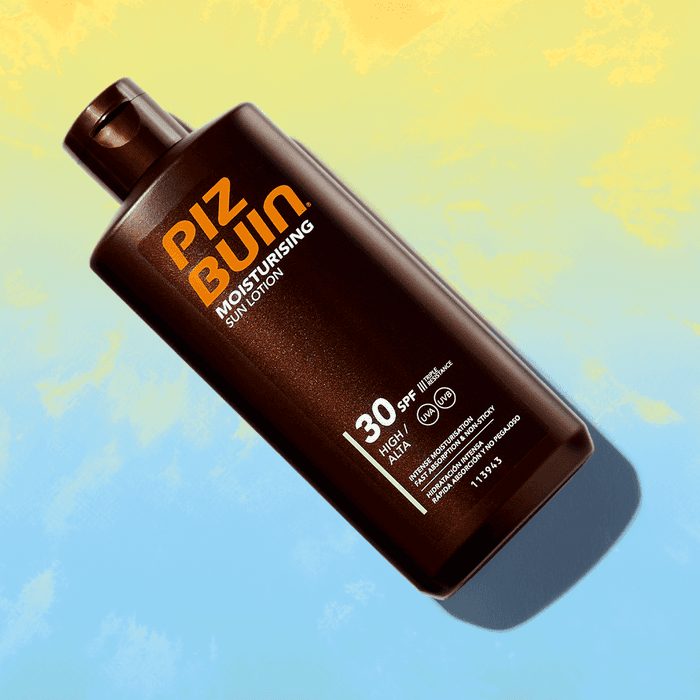 Piz Buin Moisturising Lotion SPF 30 – 200ml (full size) 
This advanced sun lotion has been exclusively developed by dermatologists to offer immediate and effective protection from UV rays. Its ingredients help to improve cell tolerance to the sun and tackle premature skin ageing caused by sun damage so you can protect your skin while you're tanning.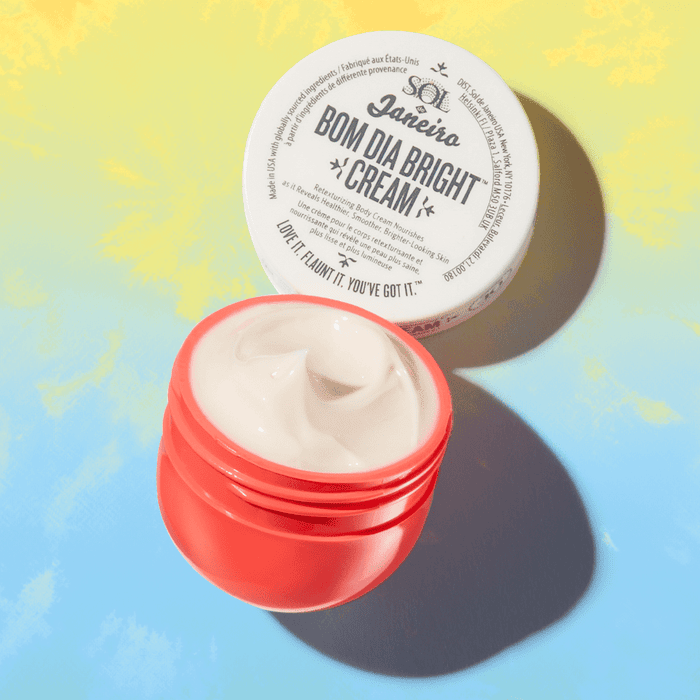 Sol De Janeiro Bom Dia Cream – 25ml (deluxe size) 
This hydrating body cream promotes firmer, tighter-looking skin with a radiant glow. The cream absorbs quickly into the skin, offering long-lasting nourishment. It'll leave your skin smelling dreamier than ever with a delicious, salted caramel scent.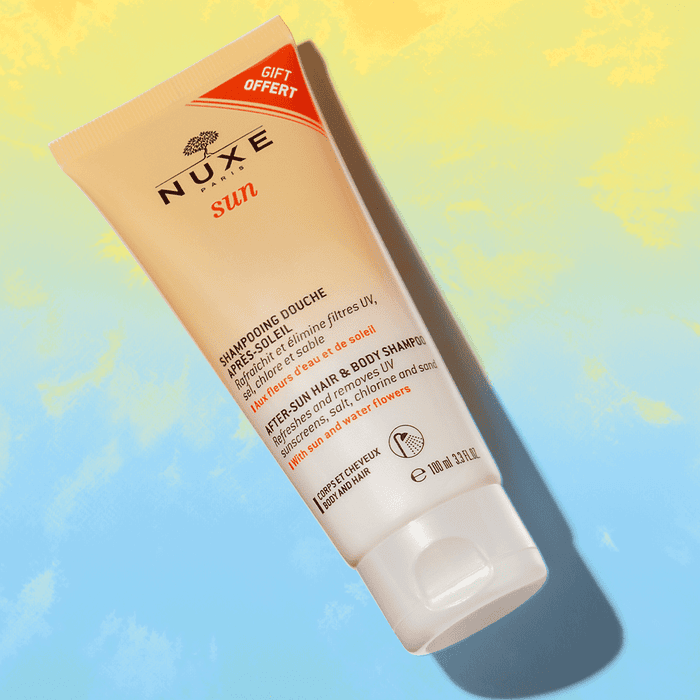 NUXE After Sun Hair and Body Shampoo – 100ml (deluxe size)
Feel refreshed and revitalised after a day in the sun with this effective after-sun hair and body shampoo. The multi-tasking formula lifts away traces of sunscreen, salt, chlorine and sand from the hair and body, while the sweet orange, gardenia and vanilla scent will uplift your mood.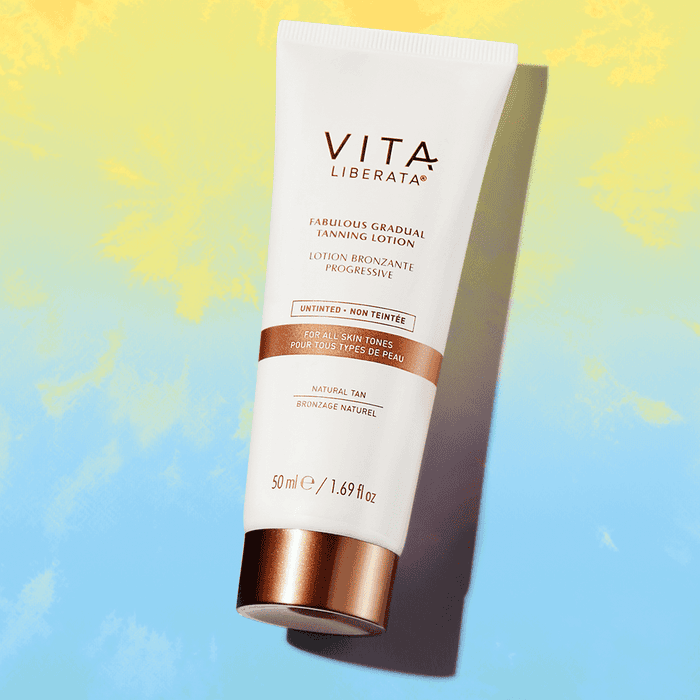 Vita Liberata Untinted Fabulous Gradual Tanning Lotion – 50ml (deluxe size)
This gentle lotion is enriched with aloe vera, witch hazel and hyaluronic acid, helping to deeply hydrate the skin while promoting a sun-kissed tan. It quickly absorbs to help lock in moisture, developing over 4-8 hours to gradually reveal a golden bronze tan.
Mio Heavenly Body Purifying Scrub – 275g (full-size)
This feel-good scrub offers light exfoliation, gently buffing away dead skin cells for optimal smoothness. Topped with almond and coconut oils, this vegan body scrub conditions and softens the skin to keep you shining all summer long.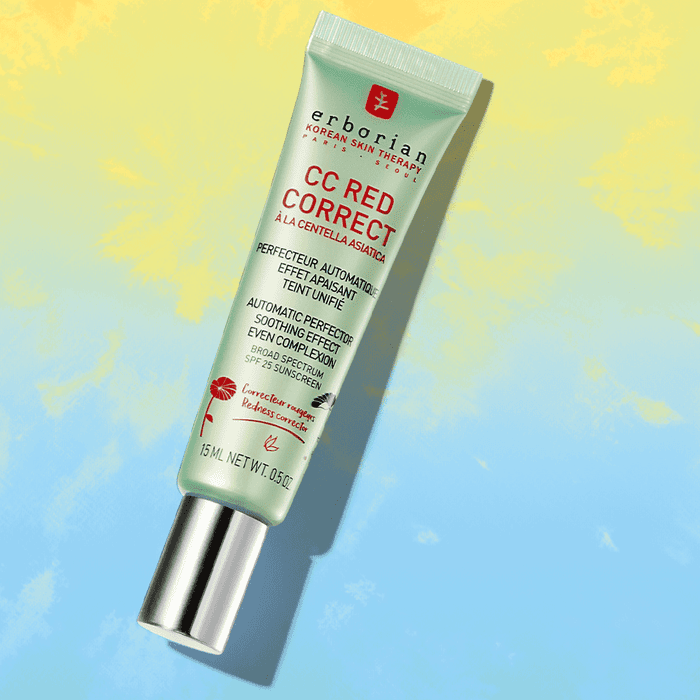 Erborian CC Red Correct SPF25 – 15ml (full-size)
Unlock the Korean secret to luminous skin with this green-toned corrector that minimises the look of redness and discoloration, whilst creating a more balanced and clearer complexion. The innovative formula adjusts to your skin tone, blurs blemishes, deeply moisturises and perfectly plumps to give you a glowing base for makeup.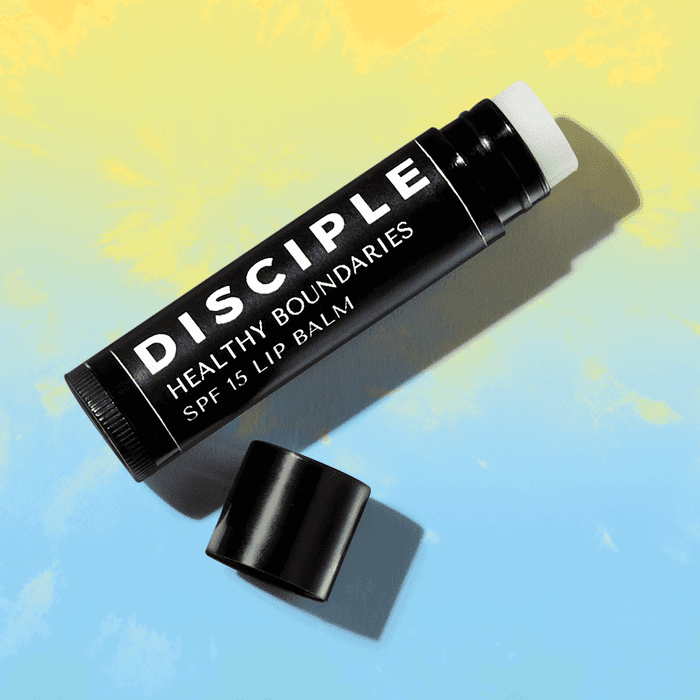 Disciple Healthy Boundaries SPF15 lip balm – 4.5g (full-size)
Be one of the first to get your hands on this latest sun-safe lip balm. Set yourself some healthy boundaries with this nourishing antioxidant SPF15 balm with avocado and jojoba oil to keep your lips smooth and soft whether you're kicking back on the beach or relaxing in your back garden.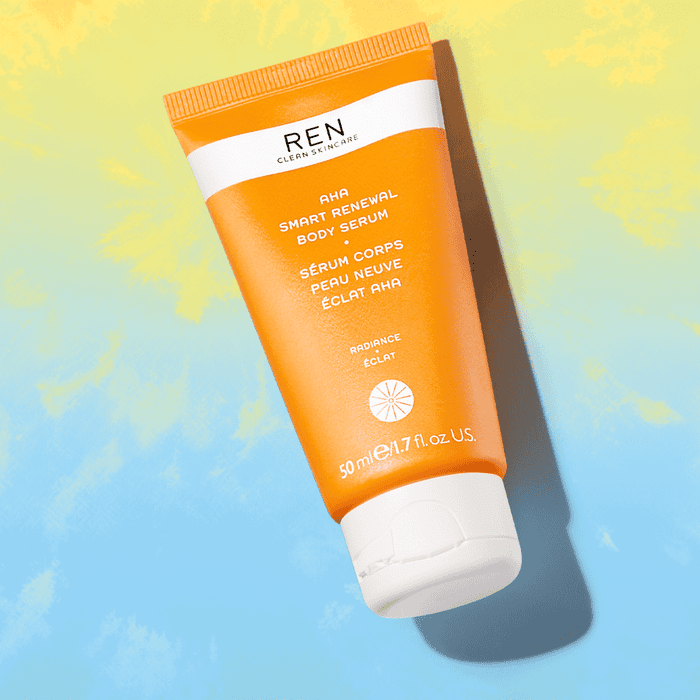 Ren AHA Smart Renewal Body Serum – 50ml (deluxe size)
Harnessing the powers of lactic acid, this resurfacing treatment gently buffs away dead, dull surface cells to help combat pigmentation and uneven areas. A dose of pro-biotic extract will strengthen the skin's natural barrier function and locks in moisture to leave the body feeling hydrated. 
SPF Top Tip from our Group Pharmacist Aruj Javid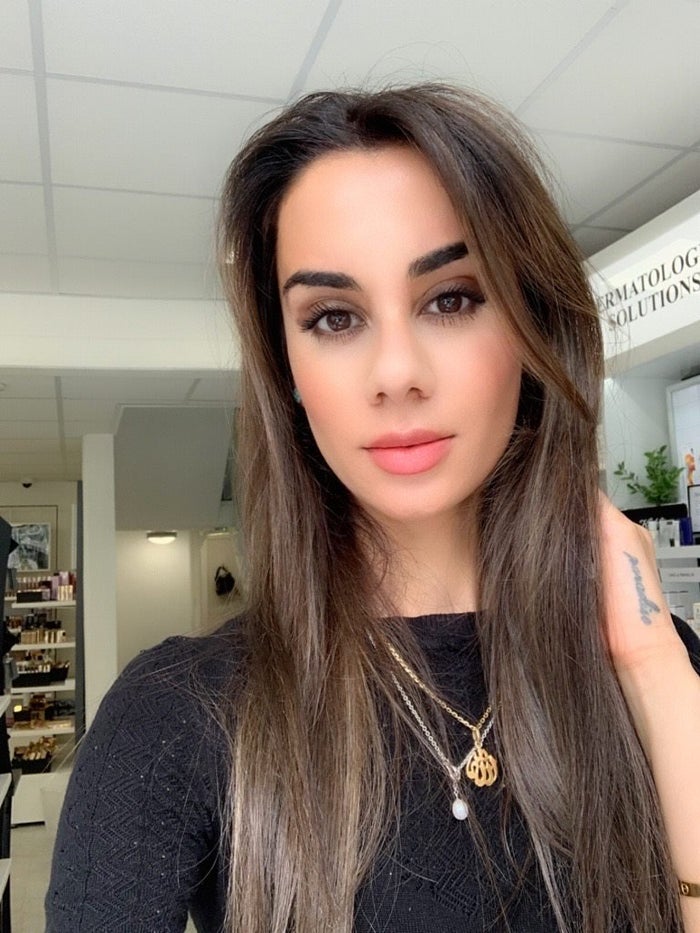 "You should aim to wear at least SPF 30, broad-spectrum UVA/UVB protection. However, if your skin type tends to burn easily when exposed to sun without any SPF then opt for a higher SPF 50+ especially if you have fair skin. If the sun intensity is higher and you're going to be exposed to the sun for longer, all skin types should have SPF50+, regardless. Don't forget to apply SPF to your hands, lips, ears, nose and your delicate eye area." 
Extend your summer skin fix with a subscription to LOOKFANTASTIC The Box? With over £50 worth of beauty delivered to your door, our 12-month membership is just £13 each month and includes FREE Premier delivery! 
Not to mention, you'll be first in line for our limited and seasonal boxes with £10 off Limited Editions. If you're also signed up to our LF Beauty Plus+ rewards club, this subscription will boost your points to guarantee purse-stretching savings! What's not to love? Subscribe today.